I'd like to tell you about one of my students, Sarah Aroeste. Yes, I have at least one student with her own Wikipedia Page!
Sarah called me out of the blue a few years back. She'd recently moved to the Berkshires and had joined the Berkshire Ukulele Band (lovingly known as "BUB"). Sarah noticed that many of the BUB folks did more than just strum their ukuleles and, upon a bit of asking around, found that all these particular people were not only members of BUB, but had also attended the ukulele classes I taught at the Berkshire Community College. So she got my number from one of them and gave me a call.
She had just finished Ora de Despertar, her fourth album, and to borrow from her Wikipedia page:
Aroeste's fourth album is an all-original Ladino children's album, the only known contemporary recording of its kind. The songs teach simple concepts in Ladino and range in themes from learning about mealtimes to body parts to animals on a farm. With this recording, Aroeste has been credited for helping to perpetuate Ladino culture for a new generation.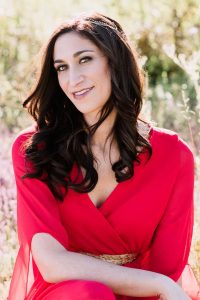 Sarah was doing a lot of touring for this album and didn't always have her band. She wanted to be able to play the songs solo on ukulele. So she and I went through the album song by song and came up with arrangements that worked to her ukulele playing strengths.
As we met and arranged her songs, she taught me about a world I was totally unfamiliar with –  the Ladino world.
Again, to quote from Wikipedia:
Developed by Spanish Jews following their expulsion from Spain, the Ladino language dates back to the 15th century.[

Because it is rooted in the dispersal of its people, Ladino music is not from one particular region, but rather from a variety of geographies and ethnicities.Its origins lie in Castilian Spanish, with shades of Hebrew, Aramaic, Arabic, Turkish, Greek and other languages. As of 2012, Judaeo-Spanish is spoken by fewer than 100,000 people, the majority of whom reside in Israel
Being able to help preserve the Ladino language, especially through creating children's songs struck me as a wonderful thing to be part of. Just about everyone knows that I am a huge Kinks fan. You can find a Kinks lyric for just about anything. So when I decided to write this blog post about one of my students, Sarah Aroeste, this particular lyric came to mind:
Preserving the old ways from being abused
Protecting the new ways for me and for you
What more can we do
Yes, that's from "The Village Green Preservation Society," and I couldn't help but think that Ray Davies himself would probably approve of Sarah's efforts in her endeavor.
I recently sent Sarah an email, just to find out what she's been up to since I'd seen her last and it turns out that she's had a very busy year. I'll let her speak for herself:
My life has taken quite a turn the last 6 months or so. I had a children's book come out last summer and I've been on book tour! And the album I was working on when I last saw you was released in September, and I've been out promoting that ever since. The music took a slightly different direction than how I originally envisioned it— it became a much bigger production.  But I'm happy with the end result, and my critics like NPR seemed to like it, too! 🙂
The album that Sarah mentions is Together/Endjuntos, a bilingual English/Ladino album that celebrates a variety of Jewish holidays, such as Shabat, Sukkah, and Purim.
I've spent the last couple of days catching up on the videos of her latest songs and asked her permission to share one with you. She's graciously agreed, so here it is:
One of the coolest things about music is that one can always find new things to do with it. Sharing music can help keep a language alive, and that's a powerful feeling indeed.
Peace