Hello to all.
As many of you know, my friend Nick Torres does occasional roles in theater in the Washington, DC area. He's currently part of Three Sisters, enjoying a run at Studio Theatre. From the photo, it looks like a wild time: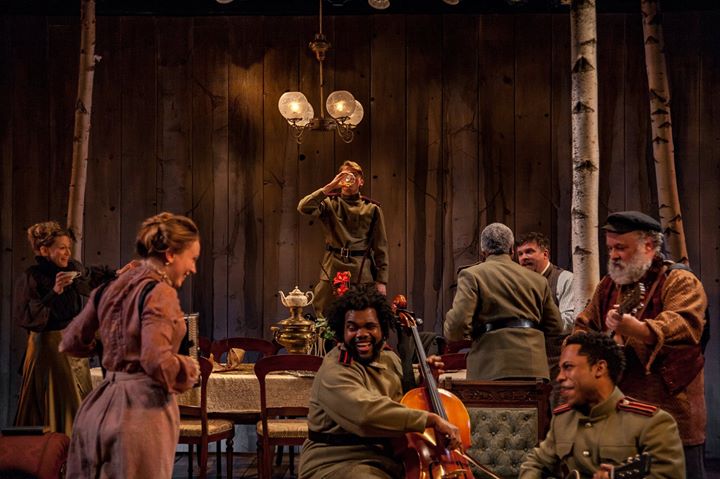 That's Nick on the far right, wailing away on a custom-made balalaika. Look's like a fun time! I hear he's also playing tambourine!
"Three Sisters" will be playing at the Studio Theatre (1501 14th Street NW) through April 23.
Peace