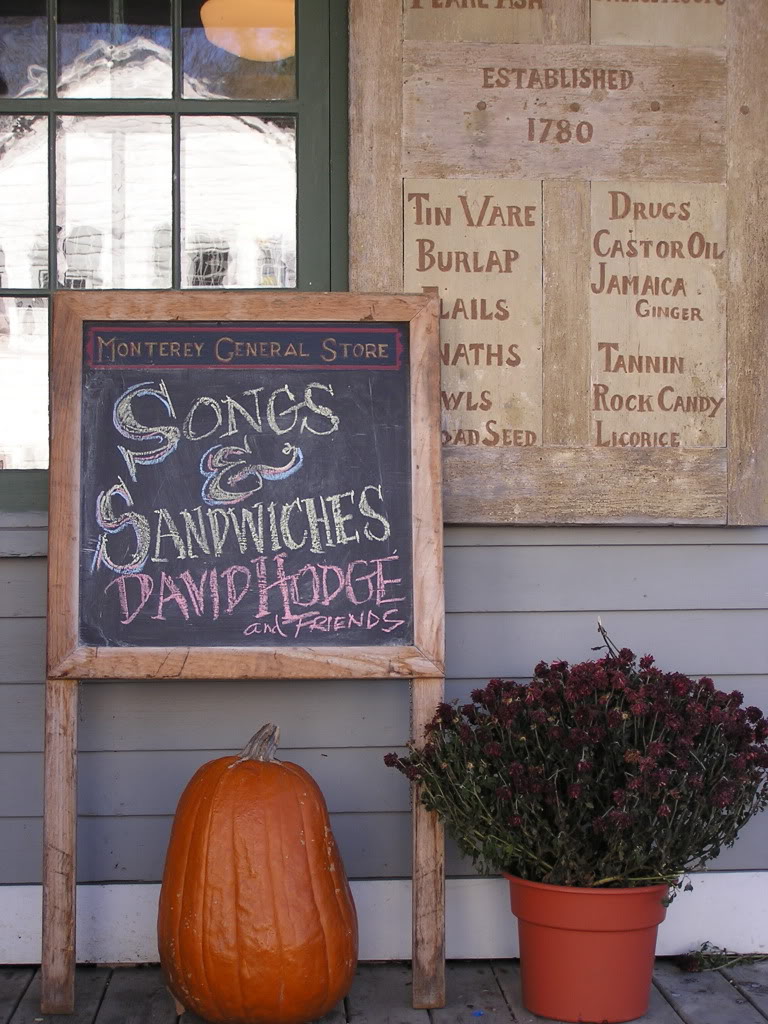 Today, April 3, the Monterey General Store is closing its doors. It's been an honor (and my pleasure) to have been a part of the music scene there these past seven years since moving to the Berkshires and I'm going to miss playing there. 
Even though I performed at the Monterey General Store more times than I can count, I never played solo. The venue itself is all about the intimate sharing of music (the musicians usually within arm's reach of the audience) and I always tried to make my gigs a celebration of music, friends and community. In many ways these shows were a bridge between my old world of Chicago to my then-new home in the Berkshires. My former student and good friend Kathy Reichert had two shows there and Mike Roberto and Anne O'Neil (two other good Chicago friends) and Helena Bouchez (who was in Chicago when I moved but has since moved out east as well) all participated in shows at one point or another.
So did new students and friends, such as Marilyn Miller, Jim Martin and Glen Polson. And I also got invited to sit in with people who'd been playing in the Berkshires for ages, such as Todd Mack, Sammy Brown, Joel Schick and many others.
There was something mischeviously cool about telling people you were playing in a general store. One of the running jokes was to tell folks to be sure to come early to avoid having to sit right next to the frozen food section. More times than not when we played it was to a crowd of people, many of whom would have to stand in the aisles among the potato chips, canned goods and ice cream bars. It was at Kenn Basler, the owner's urging that we recorded a number of performances in 2007 to create the Songs and Sandwiches CD.
Here's a video that Nick Torres took of a June 2008 show with Nick singing David Gray's "Babylon," backed by Karen Berger on piano (hiding on the far right), Glen Polson and myself on acousitic guitars and Greg Nease on electric guitar (which you might mistake for synthesizer).
Getting the opportunity to make and share music with your community is an incredibly chance and I'd like to thank everyone at the Monterey General Store for allowing me to do so these past years. And I thank them as well for all the new friendships I've been able to make, as well as the old ones I was able to maintain and celebrate through the music we made there.  
And we're also hoping that some day in the near future one will hear music coming down those aisles and out the doors again.
Peace