A belated Happy Valentine's Day to everyone!
And a hearty to congratulations to Mitch of South Carolina, our February 15 winner of an autographed copy of my latest book, The Complete Idiot's Guide to Guitar!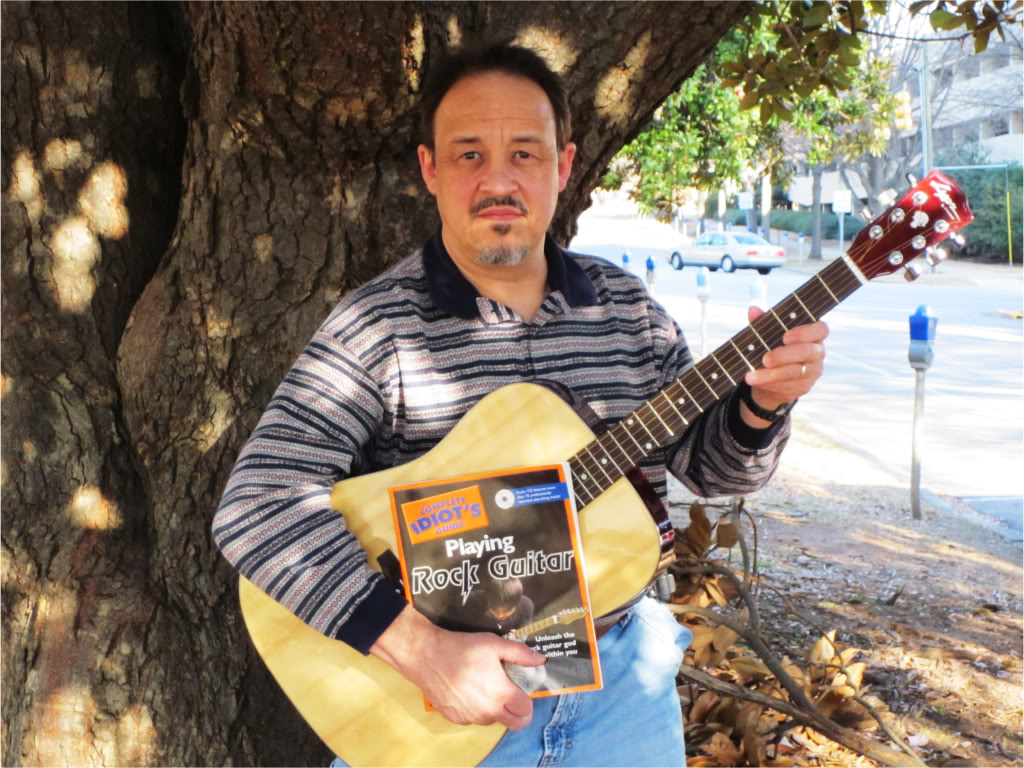 As you hopefully know by now, Guitar Noise is giving away two autographed copies of my latest book, The Complete Idiot's Guide to Guitar each month throughout the rest of 2011. To enter this giveaway, just get yourself a copy of The Complete Idiot's Guide to Playing Rock Guitar and simply take a picture of yourself, with the book, someplace relatively picturesque. You don't have to have the Eiffel Tower or Mount Rushmore in the background, but try to be creative. As the saying goes, and as Paul literally did, you don't have to go any further than your own back yard! Paul Hackett and I will be selecting two photos a month and will send an autographed copy of "The Complete Idiot's Guide to Guitar" to those whose pictures are chosen.
Just send your photos to me at dhodgeguitar@aol.com and be sure to include an email address where you can be reached, as well as a mailing address. And please put "Picture Book" in the subject line of the email.
What you may not know, since it just started this month, is that we're expanding the rules of our contest a bit. If you've got one of my books already, say this latest one, The Complete Idiot's Guide to Guitar or even The Complete Idiot's Guide to Playing Bass Guitar and you'd like to win a different one of my books, then just take a photo of yourself with the book you've got! And when you're notified about winning, you can let me know which of the three books you'd like. 
Our next lucky winner will be announced right here on the first of March. We're looking forward to hearing from you and, as always, we wish the best of luck to everyone who enters!
And if you'd simply like to buy a copy, feel free to click on the link right here on my blog. If you'd like an autographed copy, just write me directly (dhodgeguitar@aol.com) for details.
And my thanks, by the way, to all those who have already bought a copy as well as to those who have taken the time to write and post reviews. I truly appreciate your making the time to do so.
Peace